The XP-Pen Artist Pro 16 TP is the first of the XP-Pen graphics tablets to have a 4K resolution and also a multi-touch screen. For many years only the industry-leader, Wacom tablets boasted something better than Full HD resolution and a multi-touch screen. The trend...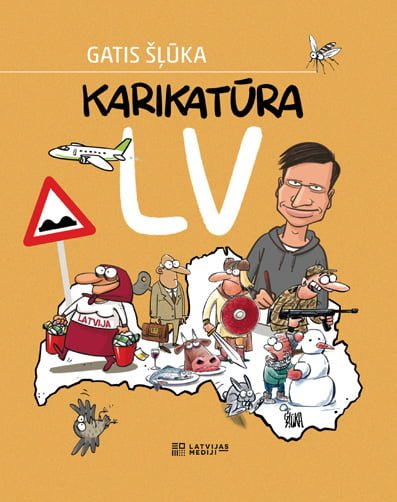 This is my third cartoon book with compilation of cartoons about Latvia. My first book came out in 2006, and it also you can buy in book stores, but second cartoon book is sold out. All three books are in Latvian language.

The Cartoon Movement
is
a community of international editorial cartoonists and fans of political satire. It is constantly growing network, who offer a unique and lovingly curated collection of international political cartoons. My cartoons is between them.

Since 1998 I am cartoonist in Latvijas Avize, in one of the most popular newspapers in Latvia.

CagleCartoons.com
is the biggest database of the best political cartoons for reprint. There you can find also my cartoons.

CartoonStock
is a searchable database of over 500,000 humorous and political cartoons, cartoon pictures and illustrations by more than 1000 of the world's top cartoonists, all available for instant licensing and download. My cartoons is between them.

France Cartoons aims to create a communication network between its members and other press cartoonists in the world. I am a member of France cartoonists association.