Artists who use affordable graphics tablets to create their work have been waiting for a long time for something better than a Full HD display. And this year, it happened. Two of the industry leaders, XP-Pen and Huion, released graphics tablets with 2K / QHD resolution.I got my hands on the XP-Pen Artist 24 Pro, so I am sharing my review of this product only.
For the sake of clarity, I want to note that a graphic tablet means a tablet which is connected to a computer and used for drawing.
I can immediately say that the large 2K resolution screen is definitely the greatest value of this product.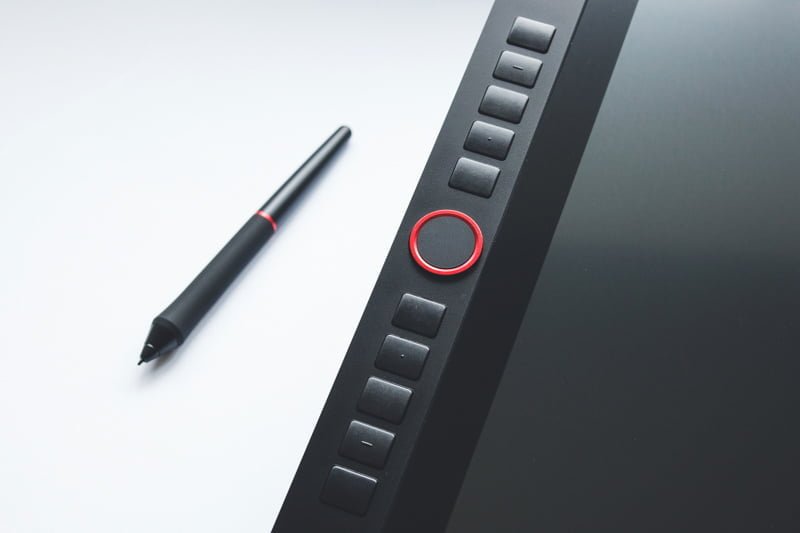 But first things first.
My first impression of the XP-Pen Artist 24 Pro while it was still in the box was – it is heavy, 11.5 kg.
But this is understandable because the screen is large and when placed on a table you can immediately feel that it is a stable and well-built.
The back of the tablet has a built-in stand. It adjusts very easily; at times it even seems to adjust a little too easy. But in the locked position it has never moved and has kept the screen stable. Although the tablet is encased in plastic, it has rubber feet which hold it firmly on the table surface. Before using the screen, it is important to make sure to completely uninstall the previous tablet drivers. Side note on my Mac I had to use an unusual method.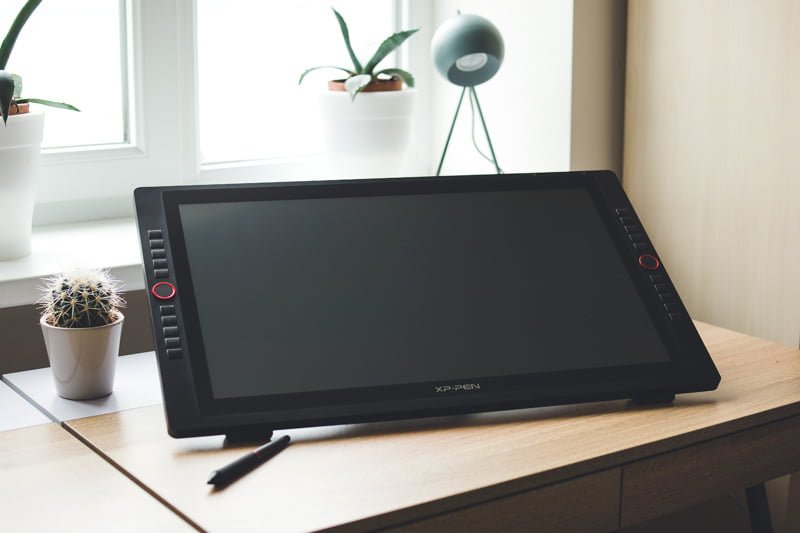 Screen
The XP-Pen Artist 24 Pro has a resolution of 2560 x 1440 compared to Full HD which has 1920 x 1080 resolution. This means that on screens which exceed 20 inches, the pixels are not so visible anymore. The color accuracy according to the technical data is 90% of the Adobe® RGB color gamut. By comparison, the Wacom Cintiq Pro 24 has 99% of the Adobe® RGB color gamut, but the price is as least twice as high.
The screen looks really good in color and does not disappoint. When you connect it to a MacBook Pro or iMac, it's hard to see any difference in screen color, which is nice.
The tablet screen does not have an etched glass surface. It is covered with a matte film. Personally, I have no complaints about the film, because I have applied a matte screen protector on my iPad Pro for ease of drawing and I am used to them.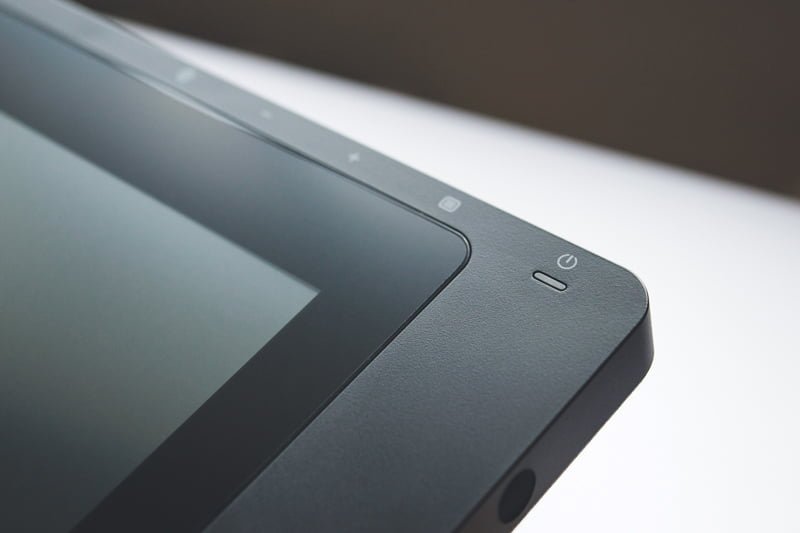 Pencil
This XP-Pen pencil works without a battery, much like Wacom. It's easy. It already has the usual 8192 pressure sensitivity levels that have been available to pencils from almost all manufacturers in recent years.
This pencil also supports up to a 60-degree tilt feature. It means that when you use the appropriate brushes in Photoshop, the line on the drawing file will change from what angle the pencil holds to the screen.
I tried the pencil with both of my favorite drawing programs – Adobe Photoshop and Autodesk Sketchbook. When I very lightly drag it across the screen while using Adobe Photoshop, it had difficulties capturing the light touch of the pencil. But this is not an issue. With The XP-Pen Artist 24 Pro you can adjust the sensitivity of the pencil to your drawing style.
My pressure adjustments for Adobe Photoshop: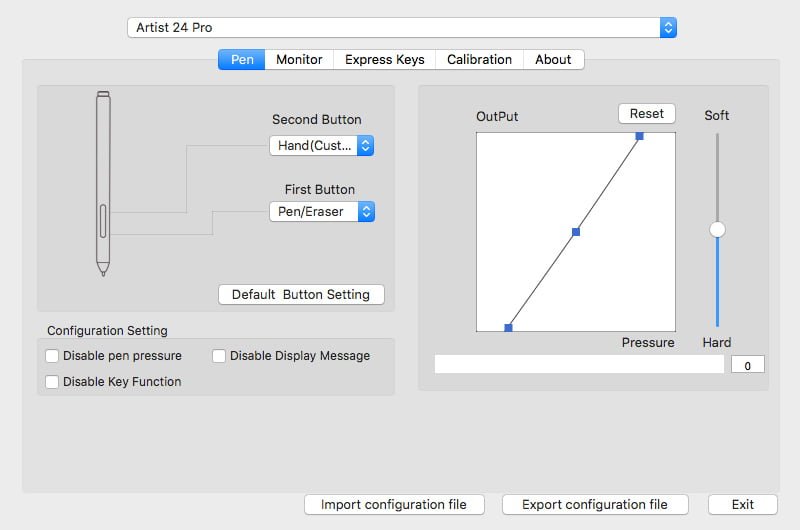 The response of the pencil may differ in different drawing programs. In Autodesk Sketchbook, I concluded that the best option for me is to stick to the standard sensitivity curve.
If everything is fine with the pressure of the pencil, then the XP-Pen pencil still has some problems with obtaining a precise, smooth line. You can use the brush "smoothing" option, which is in almost every drawing program to solve this issue. In Photoshop, this might be enough to achieve acceptable results. But with Autodesk Sketchbook getting the perfect line is still difficult.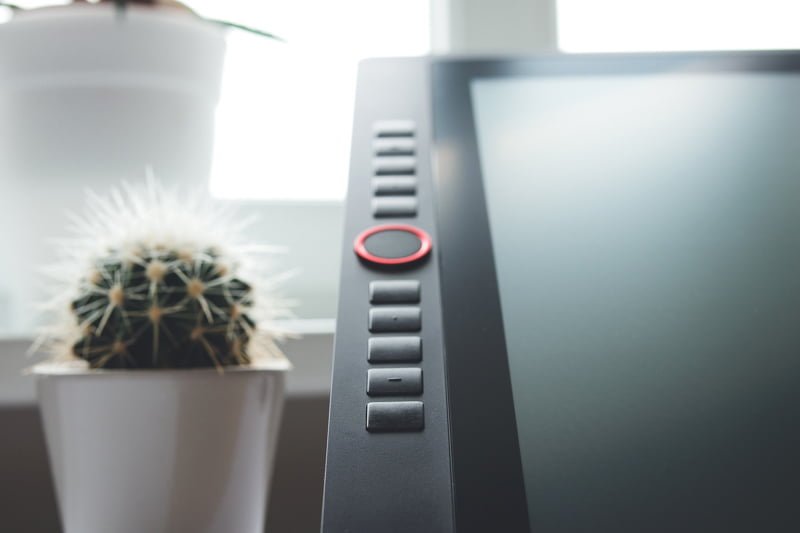 Extras
As usual, XP-Pen has a red ring dial to set your own shortcuts but the added extra on this model is a second red ring dial. There are numerous buttons so that you can set as many shortcuts as you desire.
This XP-Pen graphic tablet can be connected to a computer with a single USB-C to USB-C cable. It must be said here that it will not work with all computers. The computer must support data & video transmission.
If your computer is not a newer model then you may need to also use a HDMI cable.This tablet also has two USB outputs which allows you to connect a keyboard, a mouse, an external hard drive or even charge your phone. Why would anyone need to connect a keyboard or mouse to this screen? This allows you to use the tablet with a CPU, such as Mac mini, as the display screen.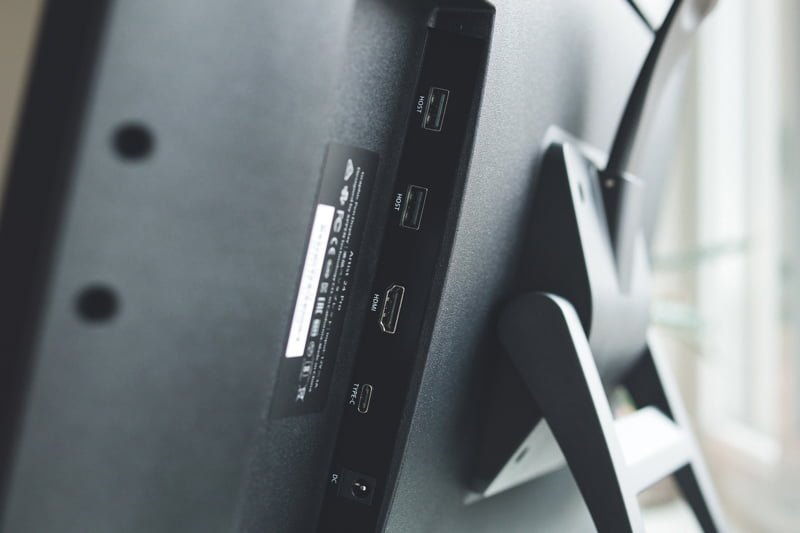 Who would I recommend this product for?
If your drawing or digital painting style is not dominated by lines, then you will definitely be satisfied with this product and enjoy the great screen.
You are able to relax and let the art flow from your arm. Also, if you work in vector programs, XP-Pen Artist 24 Pro will be a great helper.
If you ever need a large, high resolution screen for other uses then the wide range of connectivity options allows this.
Only if you are a perfectionist in terms of drawing lines and/or you use Autodesk Sketchbook, then I would recommend looking for something else.
You can buy it here:
If XP-Pen Artist 24 Pro seems to large for you, you can read my review about XP-Pen Artist 15.6 Pro.